Help Bring A New Offroad Park To LIfe
posted on 2011-07-12
We have had three successful meetings about opening up a 6000 acre offroad park in central Pennsylvania. The park will be called Anthracite Outdoor Adventure Area. www.anthraciteadventure.com This area has been used for offroading and other activities for years illegally, and with the help of persistant locals and new commissioners the planning phase of the park has been pushed through. There are lots of arguments on both sides, but most of the concerns of the opposition has been met with careful planning. The local newspaper is having an online poll and we would like your support. Please visit there website and look to the lower left side where you will see the poll. http://newsitem.com/
---
Another Jeep Project Underway @ AW Motorsports
posted on 2011-06-13
This CJ is getting a new lease on life with the frame getting a fix and Por 15 coating. Along with a YJ tub chevy 350, turbo 350 tranny and a 205 tcase.This project will be done in two weeks time. We love pressure.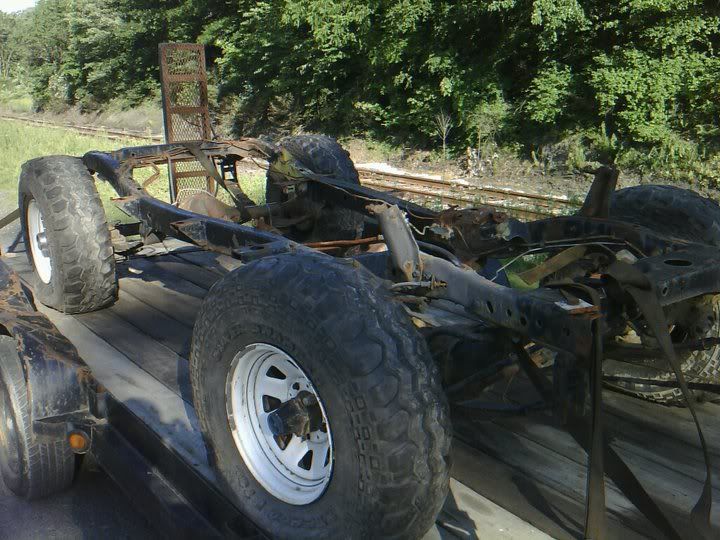 ---
Another Happy Customer
posted on 2011-04-20
Car is at owners garage getting finished. We did the cage and seat mount. Other mounts and paint in photo were done by owner.
---
New Projects for the Shop
posted on 2011-04-16
Since we open the shop up for business we are getting some unique projects. This is a race car for the Road Runner class at our local dirt track Selinsgrove Speedway. More pictures to come!
---
2011 AW Motorsports is Expanding
posted on 2010-12-19
The 2011 competition season is coming up quick. Here at AW Motorsports we have been working hard. Starting at the begining of 2011 we will be opening our shop up to serve the public. Everything from roll cages, custom bumpers, suspension work, fishing rod racks to day to day mechanical and full on chassis's will be available. If you need any of the above work done please call or email to get a quote or to schedule it. We will have an online store for some items opening up also. We will also have an action packed 2011 competition season as we will be competing in rock crawling and are in the process of building an offroad racer. We will also be attending several shows. Stay tuned for more info and a full calendar.
---